Astronauts, etc.
Tony Peppers (aka Astronauts, etc., née Anthony Ferraro) lives just outside of time. His best friend's father told him in the 4th grade that he was really an old man. It makes some sense, then, that he was diagnosed with arthritis at age 10 and dropped out of school at 20 because he really needed to think things over. He still is, but at 27 Tony has some things to say, and he's saying them on his new album, Living in Symbol.

It's been a circuitous seven years for the Oakland-based classical pianist turned pop arranger. Between stints on the road with Toro y Moi, he wrote his first LP, Mind Out Wandering. Recorded mostly live to two-inch tape, the album was a conscious departure from the bedroom pop direction of earlier material. Its production was precise and nakedly clean, showcasing the musicianship of his band and earning comparisons to early Bee Gees records and Philly soul.

When Chaz Bear (Toro y Moi) offered to produce his next album, Tony began devising a collection of songs that would capitalize on the intersection of their sensibilities. The world had begun growing rapidly stranger, and he found his reference points shifting toward outsider music, Latin psychedelia, and the haunting orchestral arrangements of David Axelrod.

A new voice was coming out of Tony, taking cues from oracular crooners like Lee Hazlewood and Kevin Ayers and delivering cryptic messages pitched far below the falsetto that had come to characterize his sound. It would seem disjunctive if it wasn't so natural; you can hear Tony finally stepping into himself as Bear's production carries the songs onto a bizarre and timeless wavelength. Living in Symbol serves as the surreal coming-of-age diary of one weirdo floating through the ooze of the Information Age.
The Beths
New Zealand four-piece The Beths channel their longtime friendship into high-energy guitar pop with a smart lyrical bite. Guitarist, lead vocalist, and primary songwriter Elizabeth Stokes and guitarist Jonathan Pearce attended high school together before meeting up with longtime mates bassist Benjamin Sinclair and drummer Ivan Luketina-Johnston at the University of Auckland, where all four studied jazz. After gigging together in a variety of configurations, the quartet came together for a project exploring the pop and rock sounds of their youth. Everything clicked, and The Beths were born.

Their debut EP, 2016's Warm Blood, introduced a fresh sound overflowing with explosive guitar riffs and infectious indie-rock hooks. Produced by Pearce and featuring all four members on joyful vocal harmonies that recall the best '60s pop, tracks like ace lead single "Whatever" and impossibly catchy standout "Idea/Intent" earned the all-killer, no-filler release rave reviews from the New Zealand music press.

2018 promises to be a breakout year for The Beths. A beloved live act across Australia and New Zealand, the band will tour the U.S. and Europe as the wide re-release of Warm Blood continues to get audiences beyond the bottom of the Pacific Ocean hooked on their ebullient sounds. Their freshman album, Future Me Hates Me, also produced by Pearce, arrives later this year, more than realizing the wealth of potential announced by their EP. Fans of artists like Sleater-Kinney and Best Coast should remain on high alert for the first full-length from their new favorite band.

Elizabeth Stokes - vocals, guitar
Jonathan Pearce - guitar, vocals
Benjamin Sinclair - bass, vocals
Ivan Luketina-Johnston - drums, vocals
Erin Anne
The debut album from Erin Anne, Tough Love is an unruly yet elegant collage of all the elements that make up her musical vocabulary: wildly shredded riffs and lo-fi acoustic ramblings, punk-rock energy and folky austerity, new-wave whimsy and high-flown pop theatrics. With a narrative voice at turns thoughtful and rebellious, confrontational and shy, the L.A.-based singer/songwriter spins her lyrics from such divergent sources as formative queer texts and her own moon-phase-specific dream journal, ultimately presenting a body of work that bravely documents the slow and strange process of becoming yourself.
Co-produced with Alex Rogers (an engineer/multi-instrumentalist known for his work with bands like Family Hahas and Tambourines), Tough Love offers a potent introduction to Erin's kaleidoscopic musicality and infinitely unpredictable guitar work. In bringing the album to life, the two collaborators drew from an earlier version of Tough Love self-released by Erin in early 2019, re-recording each song with live drums and Rogers's lavish collection of analog synths. With Erin playing every instrument except drums, Tough Love bears an expansive sonic palette wholly suited to its emotional thrust—a state of mind she encapsulates as "standing in the doorway between presents you've grown out of and futures you're afraid you're too small for, and using music as the catalyst to take those steps into the unknown."
On songs like "Bedroom Track (Carrie)," Erin captures that tension with both tender introspection and unbridled drama, building the song around an intricate arrangement showing the depths of her expressive imagination ("I wanted the acoustic guitar to be the drizzle and the synth to be the storm, and the electric guitar to be the thunder and lightning," she explains). Delivering what she dubs a "personal manifesto about wanting things—a very specifically female/queer kind of wanting," "Bedroom Track (Carrie)" also illuminates her melodic ingenuity, with Erin transforming a string of sentences lifted from Carrie Brownstein's 2015 memoir Hunger Makes Me A Modern Girl into the track's delicately rendered opening lines.
An album charged with restless intensity, Tough Love reaches a glorious peak on its title track, a song initially informed by Erin's experience in earning her Ph.D. in musicology at UCLA. "Being a woman in academia can be exhausting," says Erin. "'Tough Love' started when I came from a day at seminar when I was trying to make a very simple point and couldn't get a word out—I was incredibly frustrated, and tried to write a vaguely '80s, "9 to 5"-style song that would feel good to Jazzercise to." But as the track took shape, "Tough Love" eventually morphed into a massive anthem, a thrillingly cathartic refusal to let her voice go unheard.
Elsewhere on Tough Love, Erin explores the more fragile corners of her psyche, imbuing a particularly painful vulnerability into "Gaslighter," the album's hypnotic centerpiece. "I have this recurring new-moon dream, where my ex-girlfriend breaks into my house and starts berating me," says Erin. "A lot of 'Gaslighter' came straight from my dream journal, and it turned into a dialogue between past trauma and my present, more emotionally evolved self." With its endlessly clashing textures and lyrics telegraphing the confusion of abuse ("I still don't know what I did wrong/Can I kill you with a song?"), "Gaslighter" channels the many voices circulating in Erin's head—an effect that's simultaneously jarring, mesmerizing, and oddly transcendent.
Throughout Tough Love, Erin reveals the vastness of her interior world, a joyful complexity that finds her referencing Erving Goffman's 1956 sociological tome The Presentation of Self in Everyday Life and Belinda Carlisle's classic pop epic "Heaven Is a Place on Earth" with equal admiration. Growing up in New Jersey, Erin got her start in music by taking up violin in third grade, then quickly moved on to guitar, a neon-blue Yahama she broke in by covering blink-182's "Dammit" in her school's talent show. By the time she'd reached high school, however, she'd begun playing an acoustic guitar and shifted into quintessential singer/songwriter mode. "I started writing less brash things around that time, partly because I had some idea like 'Women are quiet; we write quiet songs,'" she recalls.
During her undergrad studies at Bowdoin College, Erin experienced a life-changing revelation upon viewing the Kathleen Hanna documentary The Punk Singer for a course on gender, sexuality, and popular music. "I grew up in New Jersey where everybody played lacrosse and I had very limited access to anything remotely queer, which meant I'd never heard of riot grrrl before," she says. Not long afterward, Erin formed a riot grrrl band named the Navel Gazers ("a jab at a professor who said I should stop talking about myself so much in my work"), and began performing her own material for the first time. "It was all so new to me, and it was a nice bridge into being able to take more risks," she notes. After graduating from Bowdoin, Erin moved to Portland, Maine, where she started a solo project called REGI RKT (a nod to a zine-making, feminist, street-hockey-playing character from the Nickelodeon cartoon "Rocket Power"), then put out an EP titled Vulnrubble in 2017. Her first release under her own name, the original version of Tough Love arrived in June 2019, and soon landed her a deal with Carpark Records.
In releasing her newly reimagined take on Tough Love, in all its frenetic grandeur, Erin hopes that the album might leave her audience with a sense of wholeness similar to what she found in its creation—an adventure she describes as "a journey to becoming a more comfortable self." "I think in a way this record is about coming to terms with the less-than-good things about yourself, and with the parts of your identity that maybe aren't accepted by everyone else," says Erin. "I wanted to use all that to create something that encourages reflection but hopefully also makes people feel good—even if it's the kind of good that hurts at points."
Evan Gipson
Evan Gipson is a musician originally from Jackson, Michigan who currently lives in Austin, Texas. Evan graduated from Western Michigan University in 2011, with a major in Computer Science and a minor in Math. He is constantly on the lookout for ways to merge his two main interests in life: music and programming. The result is a gorgeous blend of pop melody and digital preciseness that will appeal to fans of classic IDM and ambient electronic music. He composes music using Ableton, Pure Data, Synplant, an Alesis Q49, a Maschine, and anything else he can get his hands on; he is always looking for new ways to compose music. His portfolio includes music for four video games: Mines of Mars, Hammerbomb, The Deer God, and he is working currently on the soundtrack for Morphite, a video game created by Carpark's own Marumari.
Greys
Presented here is a conversation with noise rock outfit Greys. The Toronto quartet is comprised of singer/guitarist Shehzaad Jiwani, guitarist Cam Graham, bassist Colin Gillespie and drummer Braeden Craig. They are about to release their third album, Age Hasn't Spoiled You, on Carpark Records. Here are some things they had to say about it.
Q: Does the title mean you guys are getting older?
A: Not exactly. We mean this current age, the present. Your era. Your past. Your generation. It doesn't define you. It's rebelling against the notion that you are a product of your time. We're taking a snapshot of things exactly as they are, from our perspective, if only to break free from it.
Q: But you aren't kids anymore, either. This is your third album. How does it feel?
A: If nothing else, we're confident that we are doing our best to push ourselves forward without looking back. Albums like Check Your Head, To Bring You My Love, Fear Of Music, Microcastle, Reign In Blood, To Pimp A Butterfly, Some Rap Songs… All of these artists cast off their shackles on their third albums and they were reborn as a greater version of themselves. That's what we had our sights on – a reincarnation of sorts. I couldn't tell you if we accomplished that, but I can say that we tried to push ourselves about as far outside our own perception of what a "rock band" can be while still retaining certain characteristics that make us sound like Greys.
Q: When you say "shackles," do you mean you felt restricted creatively prior to this?
A: In many ways, yes. Constrained by our own self-imposed limitations, like speed, or volume, or methodology, like only recording live to tape. We existed primarily as a live band and our old records reflected that, but lately, the traditional rock setup just wasn't inspiring us. This time, we spent a year in the studio, wrote about 20 songs, and embraced the challenge of making something more cerebral and cinematic. Recreating it live never factored into the equation. We entertained every idea that came to our heads using whatever we could get our hands on: samplers, drum machines, synths, tape loops, whatever. It was more about experimenting with tension, dynamics, space and textures than brute force.
Q: The lyrics seem to embody that, sitting more in an abstract zone than your usual, topical approach.
A: We tried to do something more impressionistic than literal. The socio-political stuff is still in there, because it's impossible not to internalize what is going on around you, but the gaze is inverted back inward to dissect how your surroundings can shape you, and how you either resist that or become a product of them. The goal was to spark several conversations at once, not just home in on a specific subject for each track. If your takeaway from "Kill Appeal" is that it's about gentrification, police brutality, Indigenous rights, mass shootings, drug dependency, James Baldwin, or all of the above, there's no wrong answer.
Q: The music similarly goes in many different directions at once. Were you concerned that the variety of sounds on display might cloud your overall vision?
A: We've been a band for eight years. The four of us playing together will always sound like ourselves, no matter what. The bands we grew up listening to incorporated many different styles into their music. The way algorithms work – on social media, on streaming services, whatever – they want to shepherd you into boxes that make your personality easy to compartmentalize. People aren't like that. Life isn't like that. This record speaks to the chaos and unpredictability of our day to day lives as we skirt the very real possibility of nuclear annihilation. It represents where we are at right now, particularly as this middle child generation who grew up without a workforce to enter and without technology being an extension of our bodies and minds. It would be a betrayal of our age not to address these complicated situations in our music and lyrics.
Q: Do you think people will hear that and embrace this record?
A: We like it. Aside from that, who fucking cares?
Madeline Kenney
Raised in the Pacific Northwest, the nature of the region is important to songwriter Madeline Kenney. A soil-tethered root to the natural world is subtly noticeable in Kenney's art. Bare feet, fresh fruit, the brilliant moon. Despite her affinity for the green leaves and the black grass, Kenney has lived rather nomadically, transferring her being and belongings for long stays in the mountains of British Columbia, the islands of Hawaii, and around the globe. She moved to the Bay Area in 2014 to pursue a career in baking. In Oakland, a supportive arts community inspired great growth as a musician. A chance encounter with Company Records label head Chaz Bear (Toro Y Moi) led to them recording the Signals EP together, along with Kenney's brand-new album, Night Night At The First Landing. An accomplished debut with a cohesive sound, Night Night is a record balanced by serene beauty and cathartic breakdowns. Kenney's huge voice delivers emotional brushstrokes and unexpected lyrical knots.

It's fortuitous how her move to a waterside city for a life of pre-dawn kitchen work led to preparations for life on tour and inspired countless hours of music-making. "Everything has felt very accidental," she says. Though Night Night At The First Landing is technically her first full-length, music has always been a key part of her life. Singing came naturally to the bold-voiced Kenney and she was singing loudly before beginning to study piano at the age of five. To call Night Night At The First Landing a "debut" is something of a misnomer, as those who know Kenney best might note: she's always made music. For the sake of music lovers, she hopefully always will.
The Mattson 2
Given the state of modern music and its fabricated pop icons, what Chaz Bundick Meets The Mattson 2 achieves is a collective music victory in a new era of progressive soundscapes. World-renowned composer/producer extraordinaire Chaz Bundick (Toro Y Moi, Les Sins) has teamed up with the psychedelic-jazz grooves of The Mattson 2 for an album that unifies a trio's creativity into a refreshing project of unhinged sonic originality.
Oddly enough, this collaboration may not have happened if The Mattson 2 hadn't forgotten a drum throne at an Oakland performance in 2014. The twin's longtime friend and photographer, Andrew Paynter, came to the rescue and called his friend Chaz to ask about borrowing the throne. Jonathan, the Mattson drummer (who'd also never met Chaz), accompanied Andrew to Chaz's home in Berkeley where they were greeted by Chaz with a warm smile, a drum stool in hand, and Michael, Chaz's dog (which his Les Sins record Michael is named after).
The next day Andrew and the twins met Chaz at a cafe in Berkeley to return the gear. Over coffee they waxed about music, design, furniture, and skateboarding. After a series of hangs with Chaz in the Bay Area, the crew decided to join forces and schedule studio time for their newfound trio. And the rest, as they say, is intergalactic, mega-creative history.
In February of 2016 the relationship was officially christened the night they finished tracking their new record. And to tie the knot with flare, they scheduled a secret show at the Battery and a historical public show at the Starline Social Club in Oakland, where the trio performed all new music from the project for the first time live.
The group and the album, Chaz Bundick Meets Mattson 2, explores psychedelic, jazz, and improvisatory influences ranging from Afrofuturistic Sun Ra, to electric Miles Davis, to groove-fueled Serge Gainsbourg and The Zombies. Grounding the album are break-beats, synthesizers, acoustic strums, and guitar fuzz reminiscent of David Axelrod and Arthur Verocai. With cosmic structures, timeless influences, rich harmonies, and melodic interplays, the trio brings an intergalactic edge to both their live shows and an album worthy of repeated visits.
Melkbelly
Noisy, subversively catchy and rhythmically sophisticated Chicago quartet Melkbelly emerged from Chicago's DIY spaces with its experimental instincts intact in songs. Melkbelly's members live and breathe Chicago's art and music underground where their paths crossed and alliances were forged. Vocalist/guitarist Miranda Winters played solo in folk rock project reddelicious. Brothers Bart and Liam Winters (the tall fellas playing guitar and bass in Melkbelly) ran an influential show space in Chicago. Drawn together by their passion for East Coast noise, particularly the flavor originating from Miranda's previous homebase of Providence, RI, Miranda and Bart of Coffin Ships recruited James Wetzel, who studied jazz drums in college, from improvisational free-drum/noise duo Ree-Yees. This new group of friends orbiting the loft and art scene, began collaborating on each other's projects, formalizing in a more guitar-driven quartet Melkbelly in 2014. Melkbelly ramped up its Chicago activity and an East Coast foray that included opening slots for Xylouris White, Black Pus, and a gig at the soon to be closed Death By Audio that left band members buzzing about the possibilities.
Melkbelly's debut EP Pennsylvania came out that same year. Engineered by Cooper Crain of Cave/Bitchin' Bajas, the record came easily. "It all kind of just fell out. They were the first six songs we ever wrote. It was almost like an exercise and it was recorded in just a day," says Wetzel. The Chicago Reader enthused for single "Doomspringa" with its "noisy guitar freak-outs" and "beautifully melodic verses" and compared Melkbelly, accurately, to a hybrid of the Breeders and Lightning Bolt.
In 2016, the band tested the waters with new material, recording two 7-inch singles with Dave Vettraino at Chicago's Public House—the band had previously contributed to Public House's Digital Single Series and a tape compilation–while continuing to tour. Inspired by the geography of a West Coast tour, shared band experiences, the van "as a magical place" and failed touristic detours at a meteor crater (it was closed) and Spiral Jetty (not van-friendly), the band gathered material written by Miranda and spawned from recorded jams for its next album. In early 2017, Melkbelly recorded Nothing Valley with Vettraino, writing about half the album in the studio and tracking it to 8-track analog tape.
Nothing Valley isn't just Melkbelly's debut, it is the anticipated inaugural release for Wax Nine Records (a sister label to Carpark Records) headed by Sadie Dupuis of Speedy Ortiz–who's been a Melkbelly superfan ever since proclaiming their "Bathroom at the Beach" 7″ 2015's Song of the Summer for The Talkhouse.
Memory Tapes
Memory Tapes is the project of musician Dayve Hawk. Growing up in New Jersey, Hawk retreated into his obsession for music at an early age. He began playing drums at the age of nine, but was inspired by his makeshift vinyl collection of the Beatles and David Bowie to begin writing songs, recording homespun guitar tunes on a toy karaoke machine. Over the next decade, he recorded hundreds of tracks alone in his parents' basement - never going to shows, never playing in bands and rarely sharing the demos. After years of building synthesizers and recording tracks at home, while working the overnight shift at a grocery, store Hawk was convinced by fellow coworker Matt Maraldo to form the Philadelphia-based dance-punk act Hail Social in 2005. The band released two well-received albums and embarked on international tours, giving Hawk an exposure to youth culture and an expansive music scene he hadn't experienced outside of his insular home recordings.
When the band broke up, Hawk moved back to rural New Jersey. With a newfound interest to share his music with a larger audience, he started a blog to post his new tracks, recorded under the trio of aliases Memory Cassette, Weird Tapes and Memory Tapes. The hazy electronic tracks began to circulate around the internet, as well as his buzzed-about remixes for songs by the Yeah Yeah Yeahs, Peter Bjorn & John and Britney Spears.
After releasing a Memory Cassette EP, Hawk officially adopted the Memory Tapes moniker and released his debut LP, Seek Magic, in September 2009. With the Memory Tapes project, Hawk fleshed out his vision of experimental electronic music based on field recordings, and Seek Magic was greeted with praise from critics, landing at #23 on Pitchfork's top albums of 2009. In 2011, Hawk followed Seek Magic's success with his second full-length Player Piano, a record that adopted a fuller band sound in its Motown inspired treatment. Memory Tapes also earned a Grammy nomination for Best Short Form Music Video for the Player Piano single "Yes I Know."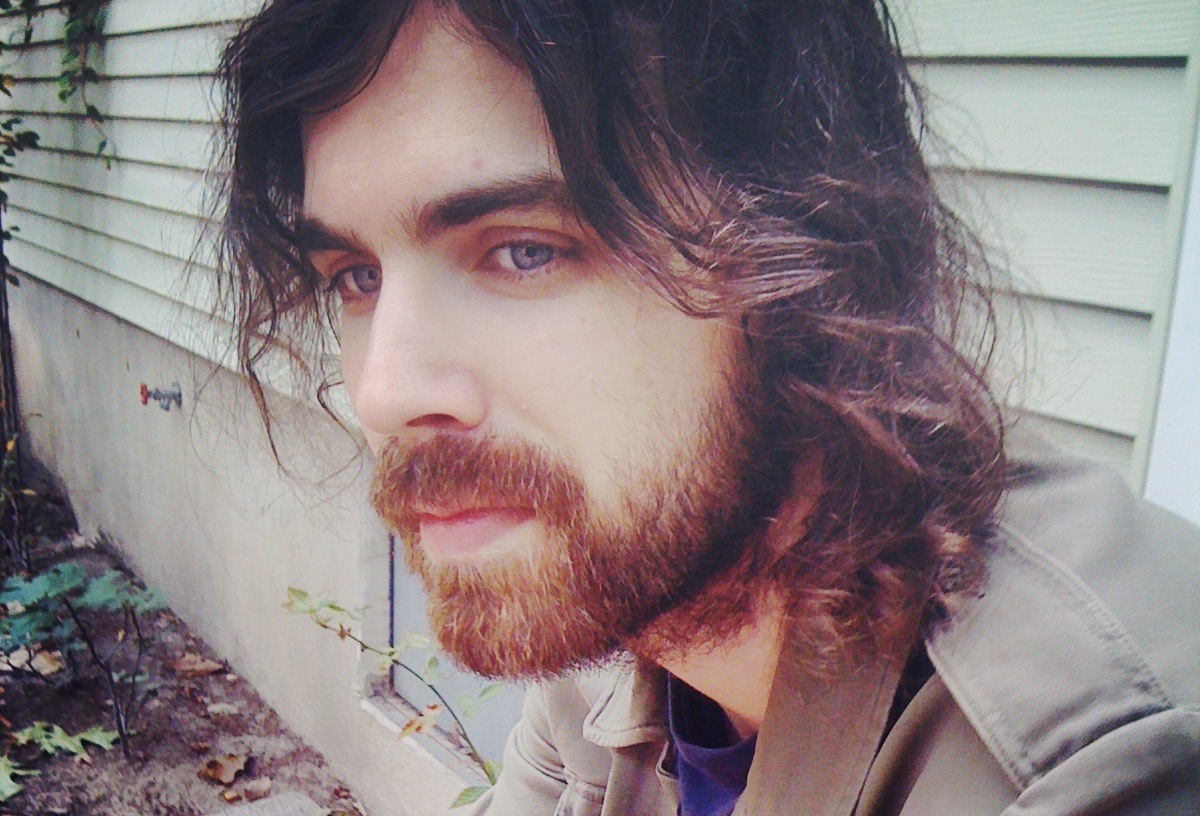 Miranda Winters
Chicago based and Providence born, Miranda Winters is a song-writer and musician best known for her role as the indomitable vocalist / guitarist of Chicago powerhouse, Melkbelly. Drawing on deep roots as a song-writer in Chicago DIY, Winters continues to evolve a signature sound by pursuing her music as a solo artist.
Skylar Spence
Skylar Spence is the continuation of Ryan DeRobertis' Saint Pepsi project, which he started in late 2012. In the years since, he's released a number of sample-y long-players full of slo-mo funk and boogie, and he rose to prominence as one of the more distinct voices associated with vaporwave corners of the Internet.
Growing up listening to the likes of Duran Duran and Chic, 22-year-old DeRobertis had plenty of inspiration when he started Saint Pepsi as an Ableton exercise. And though he began writing music at age 13, he hadn't tried writing his own song in the style of his favorite music until "Fall Harder," which appears on Skylar Spence's full-length debut, Prom King. After strengthening his skills as a producer with the Hit Vibes album, he began incorporating his own instruments and production flourishes into his work, first with the Gin City EP. Prom King distills DeRobertis' sampling style into an idiosyncratic melody machine, introduced his own vocals to the mix, and adopted tighter disco and new wave song structures. It's "pop music for freaks," as DeRobertis has it—outlandish aesthetics filtered through his deft intuition.
Tanukichan
Tanukichan is the solo project of Bay Area-based Hannah van Loon. After growing up making and performing classical music and playing the violin, keys, bass and guitar, van Loon experimented with bluegrass and jazz and unexpectedly fell into making pop music with San Francisco band Trails and Ways. She toured and performed with the band for four years before feeling a need to focus on her own music again, which led to her creating solo songs and being introduced by a mutual friend to Chaz Bear of Toro Y Moi and Les Sins. Bear helped her to rework most of the songs and take chances on fully forming a new sonic direction.

Sundays, her debut full length as Tanukichan, is her first music since 2016's EP Radiolove . Produced by Bear, the record is a shoegazy and personal approach to love, loss and longing, melding vague, devastating lyrics with gorgeous dream pop music. Though Bear and van Loon played all the instruments on the record, she does have plans to play the intimate tracks live both nationally and locally. The album very much feels like a new beginning for van Loon, her music, and her relationship to the area that she was raised in; it feels like an understated declaration of a new voice that she has developed and nurtured.

Sundays is a beautiful homage to recognizing your reality, and the wants of the people around you and deciding how you will move on and grow as a person. The music sounds at home both at a beach and in a quiet bedroom, music made for the weekend days where relaxing and reflecting commingle, the long summer days that you hope will never end.